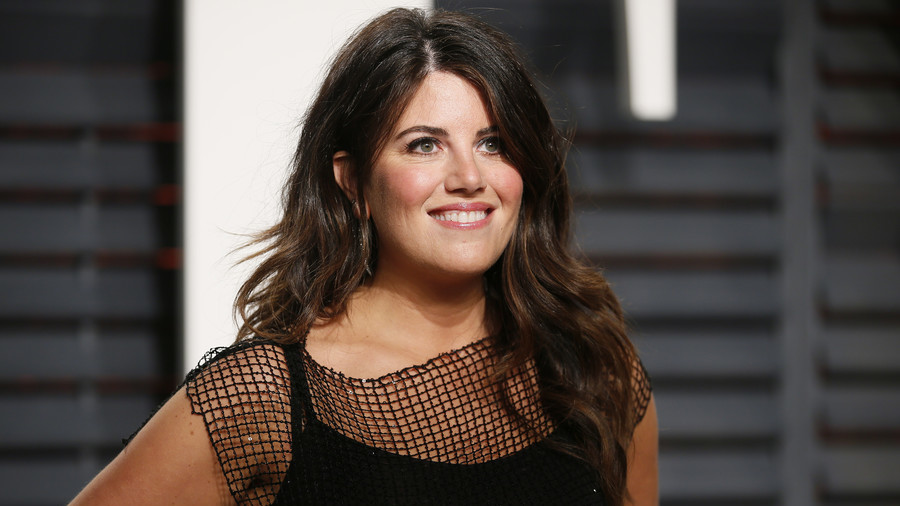 Monica Lewinsky walked off stage at an event on Tuesday after being asked an 'off-limits' question about Bill Clinton — but mainstream outlets dramatized the moment, claiming she "stormed off" stage, prompting Twitter backlash.
What actually happened was quite different from what was portrayed.
When the interviewer at the Jerusalem Convention Center posed the first question, which was about the former White House intern's past relationship with Bill Clinton, Lewinsky apologized, telling the audience "I'm so sorry, I'm not going to be able to do this," before standing and calmly walking off the stage
In a statement posted on Twitter following the event, Lewinsky explained she had set out "clear parameters" for the interview but that the interviewer showed "blatant disregard" and immediately asked her about her relationship with Clinton when she sat down after delivering a speech about the perils and positives of the internet age.
Numerous mainstream media outlets, including CBS News, Time Magazine, USA Today, the Associated Press, the UK Independent, the Mirror and the Daily Mail framed the moment as Lewinsky "storming" out in their headlines, prompting backlash on Twitter from users eager to point out that her behavior and response to the interviewer was actually very calm.
No @TODAYshow – @MonicaLewinsky did not "lose her cool" nor "storm off stage." She politely and firmly ended an interview -after Yonit Levy violated established parameters out of the gate- apologized, and walked offstage. Yours strikes me as a sensationalist & sexist narrative.

— John Wesley Shipp (@JohnWesleyShipp) September 4, 2018
@MonicaLewinsky didn't "STORM" off stage. She got up calmly, said "I can't do this" and walked off. She was in complete control the entire time – no "storming".

— Jim Schnobrich (@SchnobrichJim) September 4, 2018
Even Lewinsky herself responded to the backlash, tweeting to CBS News that she had "politely" said she was leaving and walked off the stage. But CBS tweeted again later using the same phrase that Lewinsky had "stormed off" — and then seemingly deleted the tweet after users responded taking issue with how the news channel had framed the incident.
stormed? not quite.
politely said i was leaving? yes.
walked as fast as i could off stage in heels? yes.

— Monica Lewinsky (@MonicaLewinsky) September 4, 2018
One Twitter user suggested the wording was sexist and said that if Lewinsky had been a man, the media would have chosen to say she "abruptly ended" the interview, rather than using more emotionally charged language.
In her statement, Lewinsky said she felt immediately that she had been mislead by the interviewer and said she stood her ground because it is "more important than ever for women to stand up for themselves and not allow others to control their narrative," adding "I'm very sorry that this talk had to end this way".
Lewinsky has been outspoken in recent years about how she felt she was unfairly treated by the media following the sex scandal with Clinton in 1998 and has since become an activist and anti-bullying advocate.
Think your friends would be interested? Share this story!