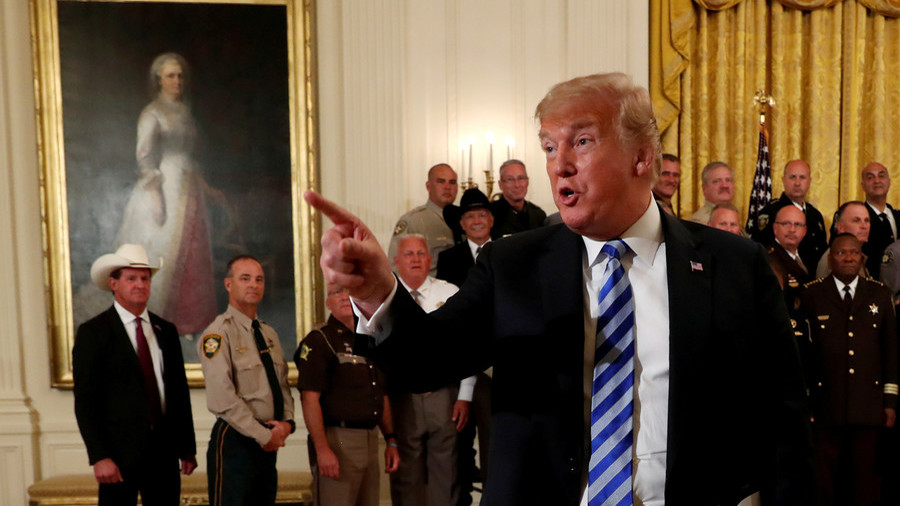 Furious over an article, allegedly penned by a senior official who claims to be a part of the White House resistance working against Trump, the US leader has urged the New York Times to reveal its "phony" anonymous source.
"TREASON?" Trump tweeted in response to the piece entitled "I Am Part of the Resistance Inside the Trump Administration." The US leader further questioned whether the alleged 'Senior Administration Official' really exists, and urged the paper to reveal its source in the name of national security.
"If the GUTLESS anonymous person does indeed exist, the Times must, for National Security purposes, turn him/her over to government at once!" the president said.
Does the so-called "Senior Administration Official" really exist, or is it just the Failing New York Times with another phony source? If the GUTLESS anonymous person does indeed exist, the Times must, for National Security purposes, turn him/her over to government at once!

— Donald J. Trump (@realDonaldTrump) September 5, 2018